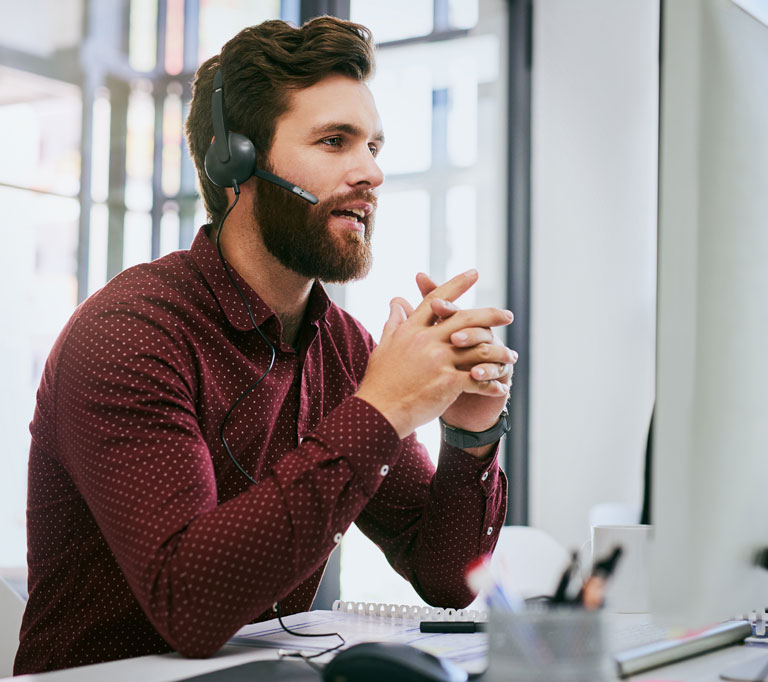 Customer Service Representative
A customer service representative is a frontline employee for a company. Customer service is one of the most important positions and often a deciding factor for consumers on where they give their business.
This position is all about helping customers by knowing products and services, answering questions, and assisting in troubleshooting. Rather than responding to customer communication, their work is more proactive because it aims to solve problems before the customer recognizes them. These employees diffuse stressful situations and work with frustrated customers to prevent potential loss of business.
Customer service representatives require patience, critical thinking, and excellent professional telephone skills. Customer service reps get to work in a fun environment surrounded by co-workers who often are the best source of help.
Types of things you'll do
Respond promptly to customer inquiries
Know company's products inside and out so that you can answer questions
Maintain a positive, empathetic and professional attitude toward customers at all times
Communicate with customers through various channels
Acknowledge and resolve customer complaints
Process orders, forms, applications, and requests
Keep records of customer interactions, transactions, comments and complaints
Communicate and coordinate with colleagues as necessary
Provide feedback on the efficiency of the customer service process
Ensure customer satisfaction and provide professional customer support