Are you comfortable with being uncomfortable? Can you handle taking educated risks and surviving the constant ups and downs of owning a business? If you are looking for stability, you may find yourself terrified of the entrepreneurial roller coaster.
Being an entrepreneur can be rewarding if you are prepared for the hard work to follow. Entrepreneurs wear many different hats as they oversee all decisions in their company. When starting their own business, it is the entrepreneur's responsibility to make their vision come to life. Achieving the goals set for their company through hiring staff, creating policies, marketing plans, overseeing the financial budget, and making direction-changing decisions for their company is only the beginning of what an entrepreneur does on a day-to-day basis.
Potential jobs in this field
Assistant Product Manager
Product Manager
Product Development Scientist
Product Development Manager
Product and Marketing Manager
Sr. Product Development Director
Potential jobs in this field
Although there are no educational requirements for entrepreneurs, the U.S. Bureau of Labor Statistics reports that top executives have a bachelor's or master's degree in business administration or in a field related to their career.
Hear from an actual person doing the job.
Types of things you'll do
Establish and evaluate performance to short-term and long-term business plans
Manage vendors and contractors
Consult with professionals and specialists for legal, financial planning, and tax planning purposes
Attend regular networking functions
Create strategic and actionable marketing plans
Foster social media relationships to expand brand influence
Create marketing materials (flyers, presentations)
Process Accounts Payable/ Accounts Receivable and billing
Perform monthly/ periodic financial close
Process payroll
Maintain contact with customers before, during, and after services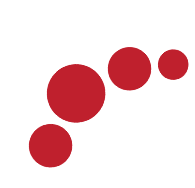 POWERED BY
These companies make it possible to provide this educational website and resources.