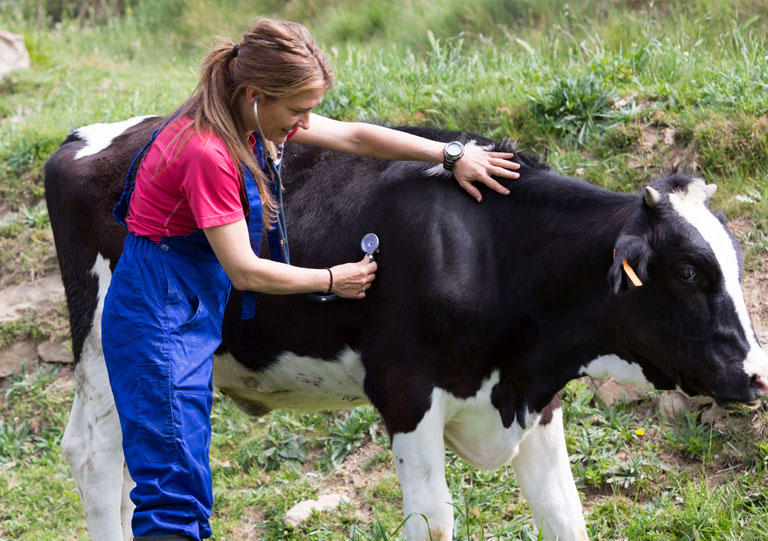 When you think of a veterinarian, usually an "animal doctor" comes to mind. But being a veterinarian has many more opportunities that individuals don't think about. Some veterinarians work for large corporations conducting research, while others may practice privately for their own business.
Different types of veterinary specialties include companion animal, equine, large animal, food and safety inspection, and research. Once receiving a DVM, some individuals decide to teach college courses to help others reach their goals of becoming a veterinarian.
Potential jobs in this field
Agricultural or Food Scientist
Animal Caretaker, Groomer, or Trainer
Medical Scientist Physician or Surgeon
Veterinary Technologist or Technician
Zoologist or Wildlife Biologist
Veterinary Assistant or Laboratory Animal Caretaker
Doctor of Medicine (DVM) Licensure required in all states.
Types of things you'll do
Examine animals to diagnose their health problems
Diagnose and treat animals for medical conditions
Treat and dress wounds
Perform surgery on animals
Test for and vaccinate against diseases
Operate medical equipment, such as x-ray machines
Advise animal owners about general care, medical conditions, and treatments
Prescribe medication Euthanize animals