Veterinary Technician/Nurse and Veterinary Assistant
Just like human doctors rely on nurses to assist them, veterinarians rely on their vet techs.
Veterinary Technicians are responsible for checking in animals at clinics, collecting basic information, asking pet owners questions to update accounts, and even assisting in surgeries, physical exams, dental procedures, spaying and neutering, immunizations, and euthanasia. Vet techs get to interact with animals and their owners daily and serve as a critical component of the veterinary industry.
Associate's Degree from a two-year veterinary technology program that has received accreditation from the American Veterinary Medicine Association (AVMA)
Types of things you'll do
Observe animals' behavior and condition
Help with physical exams of patients
Restrain animals during exams or procedures
Assist with surgeries, running lab tests, taking and processing x-rays, performing dental cleanings, updating patient records, cleaning and sterilizing equipment, and filling prescriptions
Administer medications, vaccines, and treatments prescribed by the veterinarian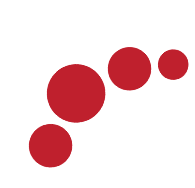 POWERED BY
These companies make it possible to provide this educational website and resources.