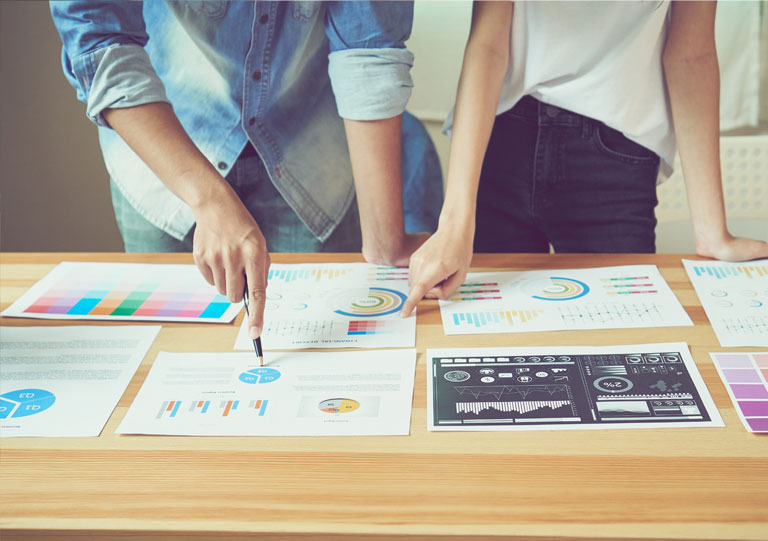 What's a brand? YouTube, Amazon, Spotify...
A brand is more than a name, a logo or a slogan – it's the reputation that precedes a product or service before anyone has even had the opportunity to interact with it. A brand can make or break a business, and at the center of any successful brand is a Brand Manager!
Being a brand manager is all about using analytical skills to solve problems and making decisions to better the brand. Brand managers develop brand awareness and strategies by analyzing every detail, including product portfolios, budget and pricing strategies, and data from consumer dynamics. Being a brand manager is challenging but allows you to manage a team of individuals to meet the goals of advancing a brand's awareness and success.
Potential jobs in this field
Assistant Brand Manager
Marketing Analyst
Senior Brand Manager
Marketing Director
Most positions in this field require at least a Bachelor's degree, with many giving preference to applicants with a Master's degree or higher.
Meet a real Brand Manager
Hear from an actual person doing the job.
Types of things you'll do
Brand strategy, including the setting of style guides, brand guidelines, brand vision and value proposition for short as well as long term
Planning and execution of all communications and media actions on all channels, including online and social media
Assisting with product development, pricing and new product launches as well as developing new business opportunities
Creating and managing promotional collateral to establish and maintain product branding
Managing the budget for advertising and promotional items
Competitor and customer insights analysis
Analysis of sales forecasts and relevant financials and reporting on product sales