Who We Are
The seeds that grew into Nestlé Purina were planted around the world a long time ago. From the banks of the muddy Mississippi River in St. Louis, Missouri, came Ralston Purina – our former name. From the shadow of Mount Rainier in Kent, Washington, came Carnation®. From the shores of Lake Geneva in Vevey, Switzerland, came our parent company, Nestlé. These companies all traveled different roads, weathering the storms and challenges of time, including World Wars, economic crises, competitive pressures, and enormous technological shifts. Our paths crossed in 2001 and changed our lives forever.
Our Culture
We Stand Taller because we dare to make every day better. To give it our all. To put our name on the work we do. Doing the right things right. Making our work matter. Why? Because we care. We're inspired by the words of our founder, William H. Danforth, who believed that integrity, passion, expertise and performance are the keys to Standing Taller and making good lives better. Today, we carry on the legacy, passionately enriching the lives of pets and the people who love them. #WeStandTaller, do you?
Our most important resource and best asset is our people. We embody a wide spectrum of diverse individuals with unique personalities, skillsets, and interests. What unites us? Our passion for pets and the belief that pets and people are better together. Learn more about some of our Nestlé Purina Family.
Benefits are often a major consideration when thinking about applying to a company or accepting a job offer. Rest assured that we've got you covered.**For hourly employees, terms and rates may vary.
We're committed to our employees even after they retire.
Community Involvement
We are frequently recognized by local, national and international organizations for our positive work environment, focus on our associates and career opportunities. To us, each award is a true testament to the culture here, and shows the company not only has a passion for pets, but also strives to improve the quality of associates' lives at work. We're proud of everyone who continues to make us a leader in the pet care industry.
Diversity & Inclusion
What does "diversity" and "inclusion" mean to you? If we asked this question to several people at Purina, we'd get a different answer from each person. We choose to celebrate that.
Our core focus as an organization is how we can translate the "24 dimensions of diversity" into significant impact we have on our workforce, culture, community and marketplace. By sharing the celebration of our differences, we make a bigger difference in this world. Working together, #WeStandTaller.
To elevate Nestlé Purina as a top destination for diverse talent. We will continue to foster an environment that empowers its associates to bring their best to work.
No one of us is as good as all of us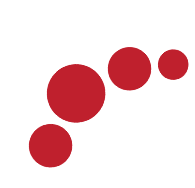 POWERED BY
These companies make it possible to provide this educational website and resources.